Consultation Flow :
I'm Looking for
Get Started Now
Our specialist will get back to you within 1 working day!
Small Pixel Pitch LED Display
Small Pixel Pitch LED Display
Small pixel pitch LED wall overview
Fine pixel pitch displaying LED wall is always spotted at the cinema, opera house, gym inside, with its high definition image quality, people can stay near to the screen and enjoy the display, other than the ordinary LED display's pixel pitch(P2-P6) we define in the previous category, audience have to stay further away from the screen to watch, so we conclude that high definition LED wall is set up at particular sites for different application, it certainly cost more and you need to buy them at a higher price for brackets, accessories, maintenance and so on, moreover, fine pixel pitch LED wall can be the best alternative option at some sites where LCD wall has been rated as the unique choice for displaying, comparing with this two display, the small pixel pitch LED wall has the typical property of high resolution, seamless, dimension adjustment at any size, maintenance, of all strength which makes it going popular.
Small pixel pitch LED wall configuration
People's views about ultra high definition of LED wall in industry has been referring to the small pixel pitch or fine pixel pitch and divided into several types: P1.2, P1.5, P1.6, P1.8, P1.9 and P2. The distance between two lamp beads (pixel pitch) respectively stands for 1.25mm, 1.56mm, 1.667mm, 1.875mm, 1.923mm and 2mm. Details of the part number, such as HKHD-P1.2: LL【Brand Name】HKHD【TrueHDr Series】-P1.2【Pixel Pitch】

Customize Your LED Display Screen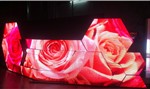 We can custom-make the LED display screen to request, only if you tell us your need, we will provide you a complete solution with quote. Please contact us.
Start Now


LL-FSKU
Pixel Pitch
Panel Size
Panel Resolution
Panel Pixles
Pixel Density
Brightness
Refresh Frequency
Price
LL-HKHD-P1.2
1.25mm
400*300*64mm
320*240
76800dots
640000dots/㎡
≥800nits
≥3840Hz

Login

LL-HKHD-P1.5
1.56mm
400*300*64mm
256*192
49152dots
409600dots/㎡
≥800nits
≥3840Hz

Login

LL-HKHD-P1.6
1.667mm
400*300*64mm
240*180
43200dots
360000dots/㎡
≥800nits
≥3840Hz

Login

LL-HKHD-P1.8
1.875mm
480*480*64mm
256*256
65536dots
284444dots/㎡
≥800nits
≥3840Hz

Login

LL-HKHD-P1.9
1.923mm
400*300*64mm
208*156
32448dots
270400dots/㎡
≥800nits
≥3840Hz

Login

LL-HKHD-P2.0
2.0mm
480*480*64mm
240*240
57600dots
250000dots/㎡
≥800nits
≥3840Hz

Login
Small pixel pitch LED wall property
*Full display with seamless: people are always looking for a better optimal experience either for larger screen size or for high definition image quality, LCD wall is always designed for its resolution only, and the obvious displaying shortfall of LCD wall is the size issue, there is no accessing way to enjoy large video wall.
*Color and chroma: full loading for both, so that audience can watch the beautiful moments without a loss, image quality can be improved with LED's unique features.
*LED wall technical parameters: point-by-point to scan without a loss for image quality, the precise displaying of each pixel is generated for the whole image.
*Refresh frequency: Under the control of integrated console, people can enjoy the smooth playing.
*View sighting area: To be enlarged from left side to right side, the viewing angle ranges up to 160°-170°, without a blind area, color decaying, and seamless.
*Flicking screen: Audience is not willing to see the wired image presenting on the other display walls all of a sudden, and small pixel pitch LED wall is playing under the control of precision, the smooth output of the digital resource generated could figure it out ultimately.
Small pixel pitch LED wall specification and description
1) Brightness like the regular range, it is able to be set up 100-800cd/m², coming with the automatic adjustment, monitoring the change of the surrounding environment.
2)Image displaying is under the control of stable mode without ripple, the dynamic image capture of the whole screen is much more clear displaying improved with its typical technology.
3)Seamless combination of each small pixel pitch LED panel has been outputting the sturdy signal resource, hence people can enjoy the real high definition LED displaying on the screen at all time.
4)There is no decaying or degrade of the image display with the LED wall usage and continuing working mode, the follow-up adjustment and maintenance are massive jobs to be completed in time to keep the fine pixel pitch working in a good condition.
5)Signal processing about display image can be loaded ultimately, comply with its control console's capacity, the audience can get a chance to access the real high definition image and video.
6)Creative viewing experience has been enhanced much, there is no limit of the screen size any more, maintenance and components replacement could be realized easily with its distinguished design of small pixel pitch LED wall.



>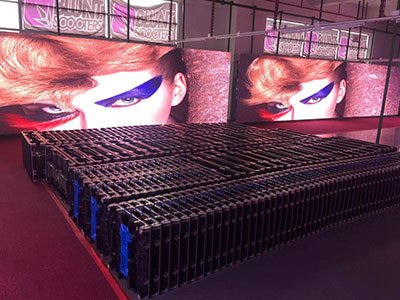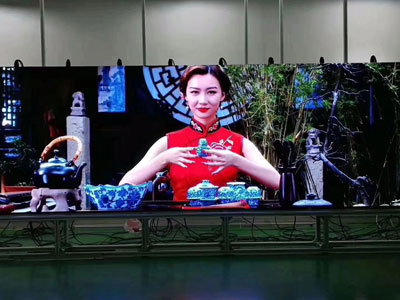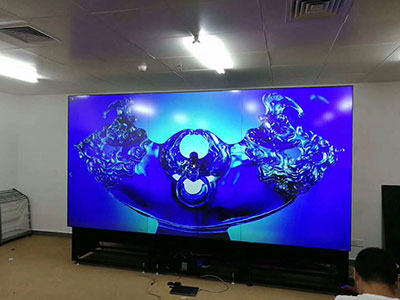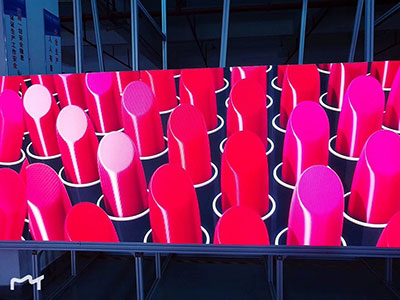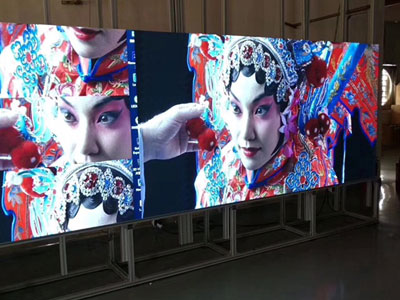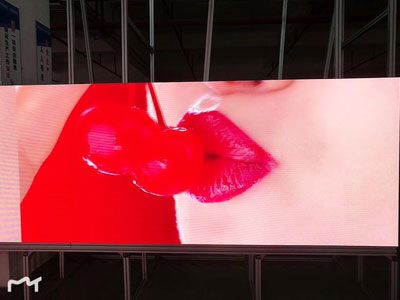 Relative Project Solutions