Consultation Flow :
I'm Looking for
Get Started Now
Our specialist will get back to you within 1 working day!
1Meter (3.3ft) V02 Complete Set Aluminum Channel
1Meter (3.3ft) V02 Complete Set Aluminum Channel
FSKU: LL-V02-1M
Please Select Buying Options:
Each set including 1 piece of aluminum channel,cover,two pairs end caps and one pair mounting clip.
Spec:Extruded Aluminum,Black and black both are availabel,ideal material compare with other metals:light and small:won't take up too much space or destroy the surface, and environment friendly :won't make out any pollution.Safety: Conducts the heat effectively
Cover:push model,right angle cover,clear and oyster white type,protects the light from dust and water or other unexpected outside materials and works normally.clear cover can see clearly the light source when installtion.while oyster type can not see the light source clearly thus you can look at it directly without hurting your eyes.
Accesories:end caps:one is deaf one with hole,user-friendly: mounting clips:stick the system on the installation surface,thus the wire can put through into the hole and won't take up other space.compatible with the aluminumm and cover to ensure the light works normally.
Application:be widely used in Indoor lighting:Achieve under-cabinet and back splash lighting, accent and back lighting with ease. Light up your kitchen, living room, patio, bedroom, closet, and much more with ease.
$1.88-$3.37
Datasheet Downlaod
Configuration: V-Shape
Channel: Extruded aluminum
Diffuser: oyster white cover, clear cover, frosted cover
Height: 0.63inch (16mm)
Width: 0.63inch (16mm)
Inner diameter: 0.47inch
Max. LED strip width: 12mm



Packages Include:
1x1M-PACK Includes:
1x 1M Aluminum Channel
1x 1M Lens
2x End Caps (1 with hole, 1 deaf)
2x Mounting Clips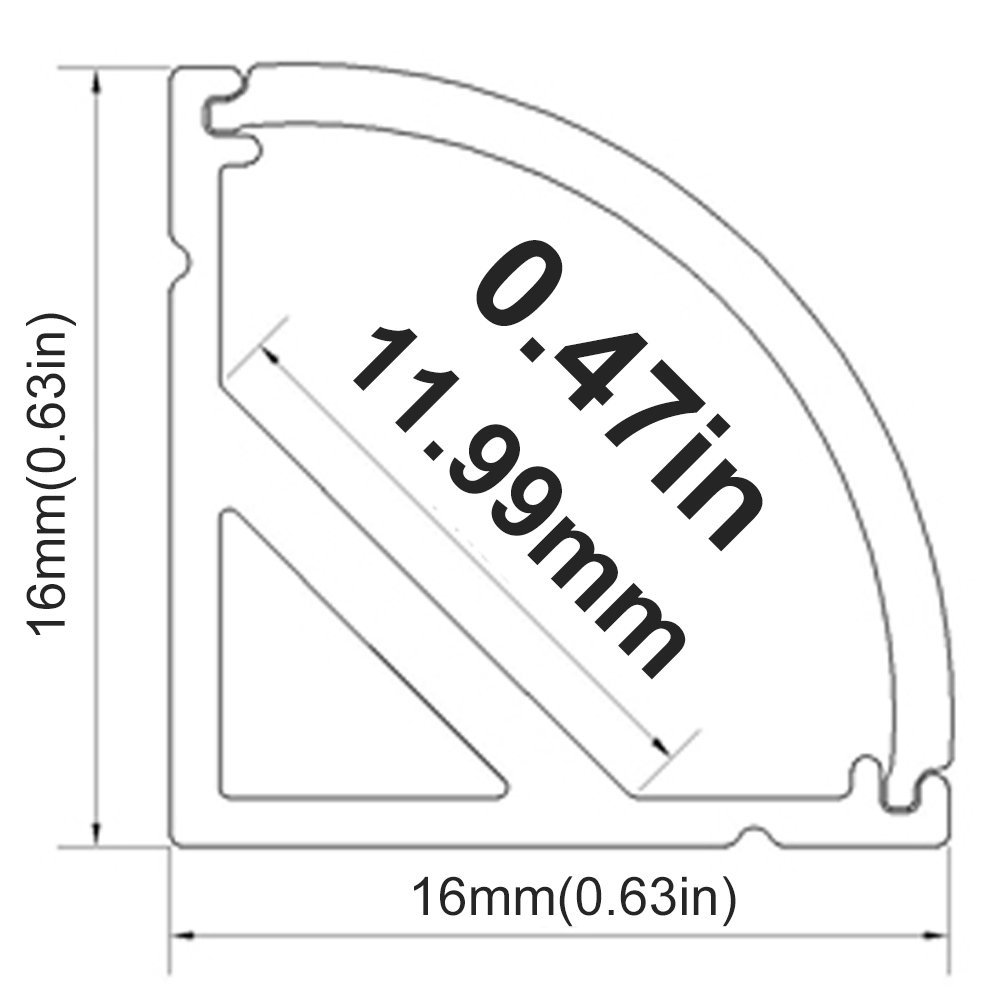 No reviews yet. Be the first one to write it.