Consultation Flow :
I'm Looking for
Get Started Now
Our specialist will get back to you within 1 working day!
How to Pair Your LED Dimmer with Lights
When you first connected your dimmer/controller, don't panic if you find that the remote control can no longer control the lights.
This is because the LED dimmer/ controller has lost its connection to the remote control.
All you need to do is pair them again by pressing both SPEED - and SPEED + for a few seconds.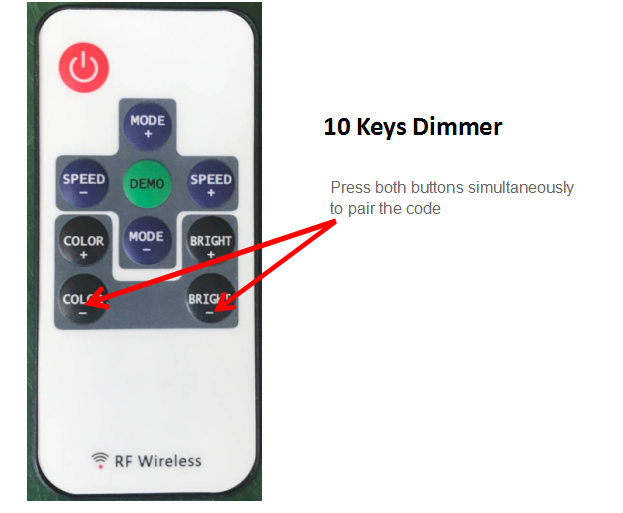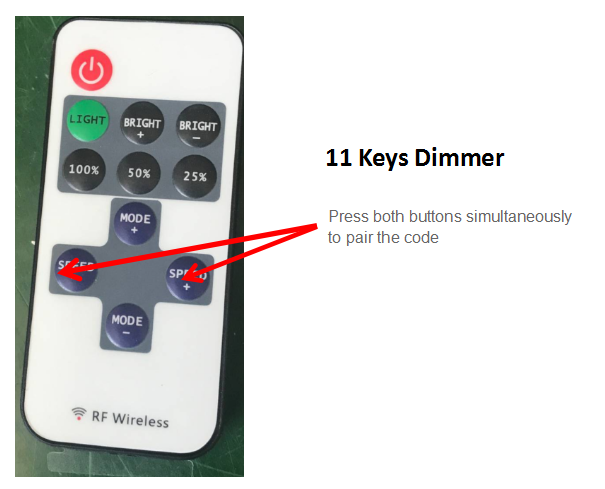 The indicator flashes three times quickly, which means the remote is connected to the LED controller again, and you can use the remote control to control the indicator again.
Notes: Remove the plastic sheet from the remote control before the first use.
LL-FSKU
Rated Wattage
Equivalent Wattage
Dimming
Light Output
Available Color
L*W*H
Certification
Socket
Input Voltage
CRI
Price
LL-BR30-N-NA
9W
65W
Non-Dimmable
650lm
2700K/3000K/5000K
95*95*126mm
UL,CUL
E26/E27
AC100-130V
80

$2.15-$4.3

LL-BR30-D-NA
9W
65W
Dimmable
650lm
2700K/3000K/5000K
95*95*126mm
UL,CUL
E26/E27
AC100-130V
80

$2.19-$4.37