Consultation Flow :
I'm Looking for
Get Started Now
Our specialist will get back to you within 1 working day!
30W SMD5730 Waterproof IP65 Outdoor LED Floodlight
30W SMD5730 Waterproof IP65 Outdoor LED Floodlight
FSKU: LL-FL-A30
Please Select Buying Options:
* Available color: Warm White (3000K-3500K), Nature White (4000K-4500K), Pure White (5500K-6000K)
*Beam Angle: 120°
CRI: 80+
* Quick and easy installation
* Excellent efficiency for high energy savings
$9.91-$17.39
Product Features:
1. Led floodlight with die casting aluminum housing
2. Special heat dissipation design and professional thermal management.
3. High brightness and long life, more than 50,000hours.
4. Low power consumption, compared with the traditional Metal halide lamp, can save 80% energy.
5. Tempered glass cover,no danger of broken glass,good Light transmittance.
6. In order to meet the different irradiation angles,light direction can be adjusted.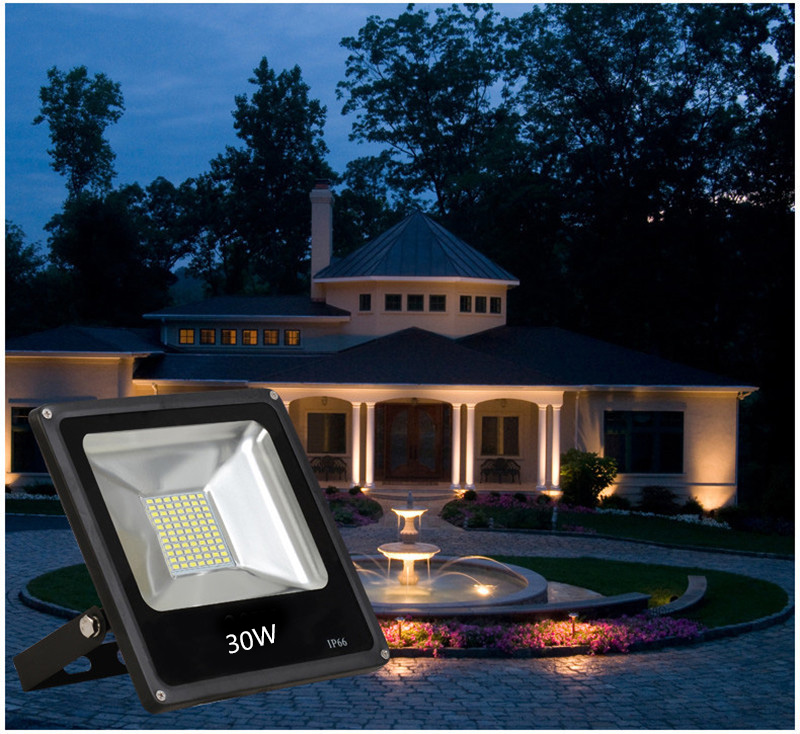 Lamp Body
Adopts the high quality seiko aerospace aluminum production,it will not rust after anodic oxidation treatment,cooling performance is good.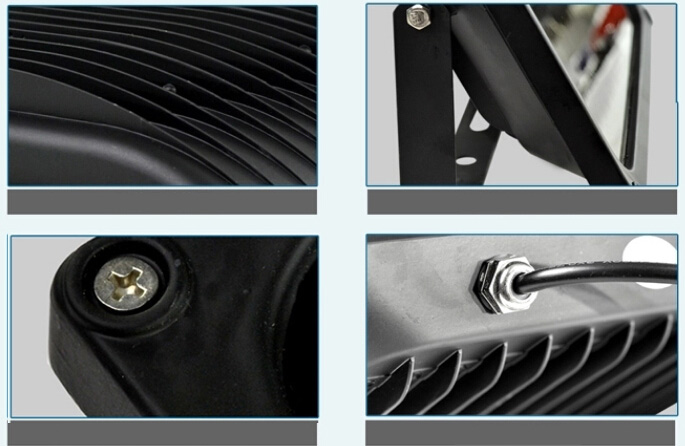 Heat Sink Part
It is aerospace aluminum materials, Perfect three-dimensional technology can solve the problem of heat dissipation,ensure the service life of led chip and the lamps.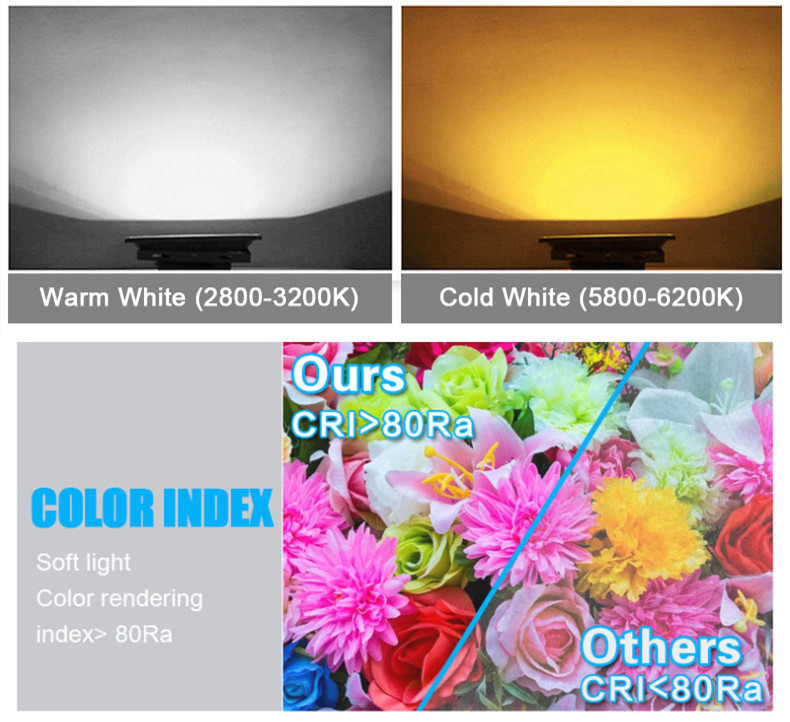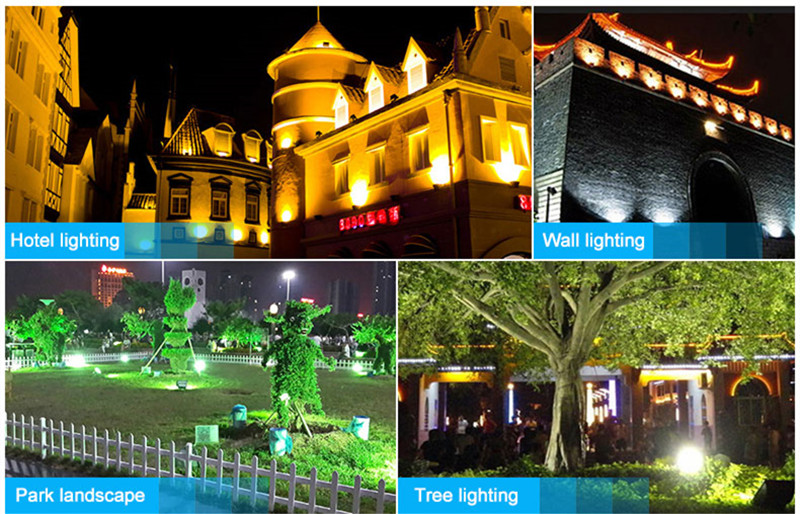 More Details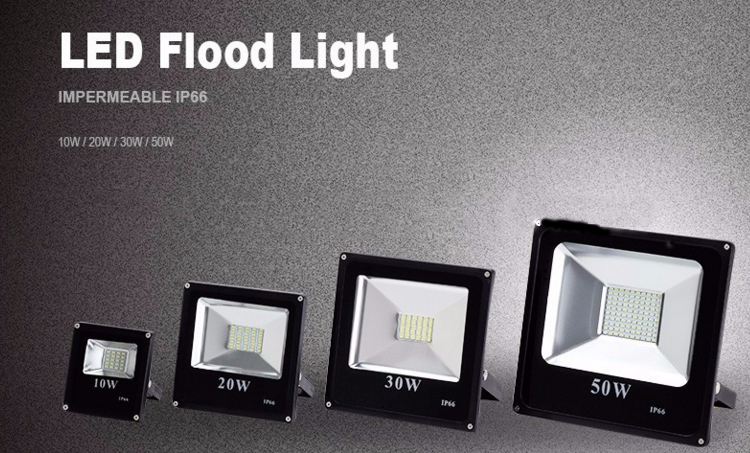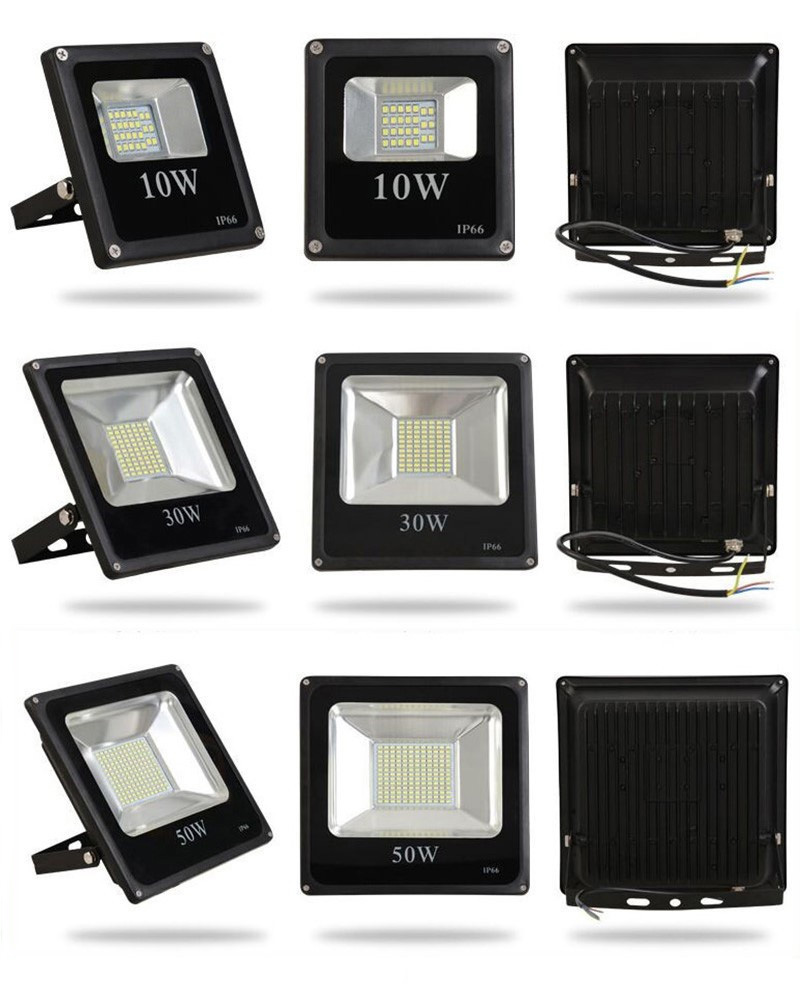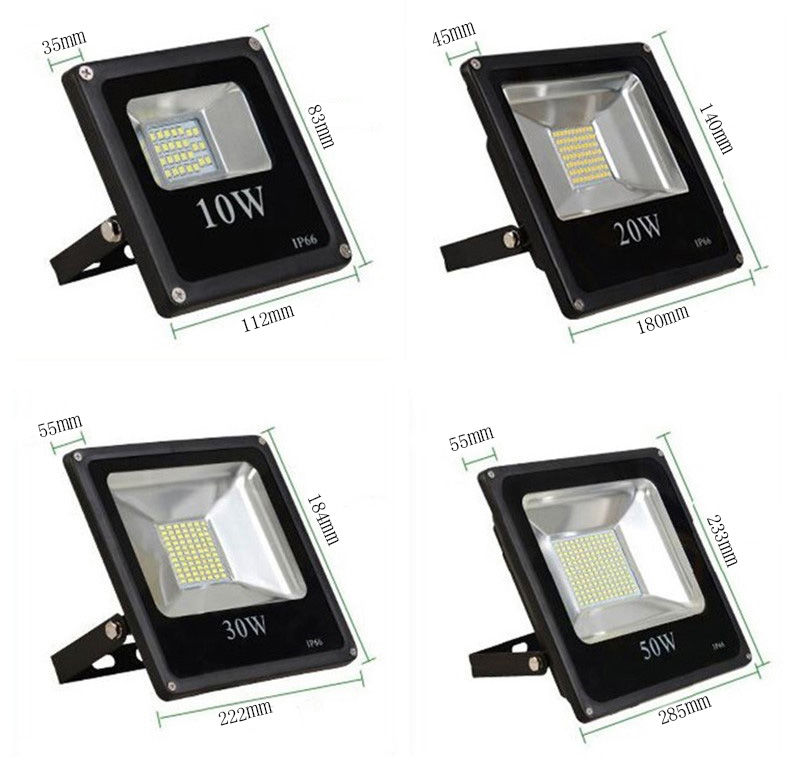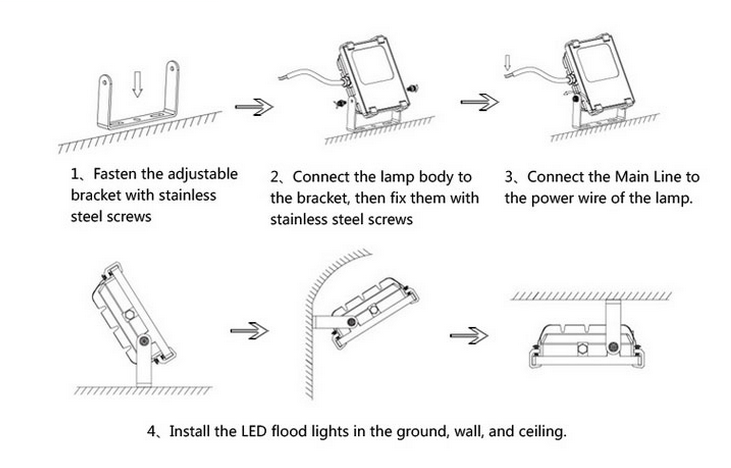 No reviews yet. Be the first one to write it.